2020 Year In Review
As the year closes, we want to share with you some of the highlights. Although it was a tough year, good things still happened.
📣 Perhaps most notable, we acquired a new 26,000 square foot storage warehouse at 6338 Lindmar Dr. The new storage warehouse is a state of the art CLIMATE CONTROLLED facility, which will help us accommodate new customers.
🚚 On January 15, 2020, we celebrated receiving a philanthropy award from Move for Hunger for work we did during 2019 in support of the fight to end hunger. Hazelwood Allied Moving and Storage received the 2019 Hunger Fighting Hero Award for its work on the Move for Hunger food drive. Our part in the food raising effort resulted in 289 pounds of food donated to local food banks. The food banks turned this into 240 meals for our community.
🍽 Beginning in February, we devoted space on our blog and Facebook page to educate our customers and potential customers on the hunger problem in the US. More than 40 million Americans go hungry each day. We lead food drives and help educate the community as our small way to contribute to solving this problem.
❤️ As February 14th approached, we asked you to share the love on our Facebook page. We appreciate the many reviews from our dear customers. It is always heartwarming to read them. Our company features these reviews on our Facebook page to make it easier for consumers to learn how we work with others and respect your belongings.
🏥 In late February, we encouraged community members to participate in the Community Emergency Response Program Team (CERT) training. We became involved in CERT through our food bank volunteerism. Its disaster preparedness training would come in handy in March when the COVID-19 spread went from an outbreak halfway around the world to a pandemic on our own national doorstep.
On March 19, 2020, California Governor Gavin Newsom issued the stay at home order for the state, Executive Order N-33-20. It directed the state's residents to stay at home. The only exception Newsom noted – those needed to maintain "essential critical infrastructure sectors" – which thankfully included moving companies. Movers count as an "essential service."
😷 We immediately created safety and social distancing guidelines to keep our customers safe. We outfit our movers with masks, gloves, and sanitizer. We directed our movers to greet people only with a smile, not a handshake or elbow bump. Our rule remains no contact. Before we initiate a moving project, we ask the client to provide the moving crew sink access with paper towels and soap throughout the moving process or hand sanitizer.
On March 28, 2020, we blogged about moving safety. You can make your move safer by using new boxes, tape, and other supplies. Old items might have been exposed to the virus. Read the full blog here.
💌 In the Summer of 2020, we created a new campaign to bring awareness to our most trusted partners, locally and nationally. If you follow us on Facebook, you'll start getting our "Testimonial Tuesdays" posts, which are designed to honor and bring awareness to people and resources in Santa Barbara we've found to be helpful to our customers.
📚 During the month of August we signed up as a Corporate Sponsor to support our educators at The Cold Spring School Foundation (the "Foundation") This is one of many struggling educational institutions in the Santa Barbara that really needs the help of the community. The Foundation was established in 1980 in response to Serrano/Priest and Proposition 13 State Legislation. Combined with declining school enrollment, this legislation resulted in Cold Spring School having one of the lowest funding statuses across Santa Barbara County. We are gladly contributing funding for staffing and instruction in the arts, music, drama, library, and technology programs as a complement to the core subjects.
💻 During the fall months of 2020, we launched a brand new website, with the help of our website pros at LAUNCH805. We spent a great amount of time making the site SSL friendly, mobile friendly, improving the content of the pages, and adding social media sharing features. Check out our new staff page!
📷 We're officially on Instagram We're an old-time establishment, but we're committed to keeping up with the hipster crowd. In November, we established a new way to communicate with you – INSTAGRAM! Say hi to us over there and give us an idea of what you would like to see.
💡 Our Version of Telework – Online, Video & Virtual Estimates. We now provide telework estimates. Ask us how we can provide the same estimate via online video that we would by making an in-home or in-office visit.
We are looking forward to 2021 with great optimism. We hope that it brings an end to the pandemic and a return to business as usual, but know that if it does not, we will institute workarounds so we can still serve you and get you moved from one location to another.
We are fully operational and continue to provide clients with top-level moving and storage services.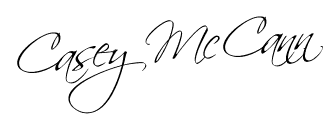 Casey McCann & Team
Phone: 805-963-4493
Email: web@hazelwoodallied.com
https://www.hazelwoodallied.com
About Hazelwood Allied Moving and Storage: Hazelwood Allied Moving and Storage is one of the oldest family-owned Santa Barbara moving companies. It has everything needed for local, national, and international moves, and manages both residential moves and commercial moves. Its affiliate, McCann Mini Storage, provides storage units in Santa Barbara. Visit the website at https://www.hazelwoodallied.com/home to read testimonials about the Santa Barbara movers. "Like" the Facebook page for moving and storage tips.
NEED HELP BOOKING?

CALL 805-963-4493
If you have to move at this time, we want you to know our movers are taking extra precautions including additional hygiene and sanitizing methods. All Allied personnel have been directed to avoid personal contact, so please don't take offense if you don't get a handshake or even an elbow bump. We WILL greet you with a no-contact smile!
If you can, please provide your moving crew access to a sink, soap and paper towels throughout your move. If this isn't practical, please provide hand sanitizer.
Use new moving supplies such as boxes and tape; this isn't the time to re-use materials that may be compromised.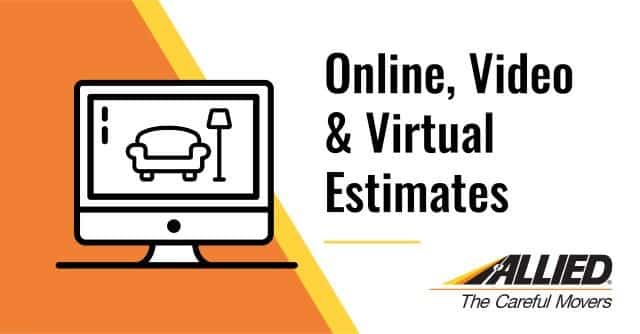 💡 Our Version of Telework – Online, Video & Virtual Estimates: If you are trying to plan a move during this time of social distancing, many professional movers have the capability to provide online, video and virtual estimates rather than in-home ones – so you can ask for this accommodation. 🚛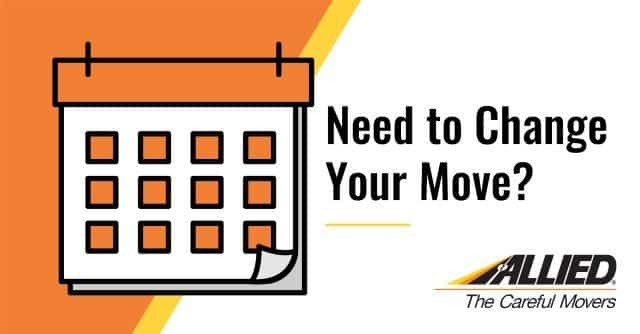 Need to Change Your Move? If anyone within your household may have contracted Coronavirus, or you are isolating due to exposure or potential exposure, call your mover. Every effort will be made to accommodate your schedule.
📧 web@hazelwoodallied.com
☎️ 805-963-4493