Dear Friends,
Happy 4th of July from your careful Santa Barbara movers.
We love the 4th of July at Hazelwood Allied Moving and Storage. Not only do we celebrate the 240th birthday of America, it is also the busiest time of year for our Santa Barbara moving company. The Census Bureau reports that summer is the most popular time to move, and we love helping families settle into their new homes. Whether you are changing jobs or military assignments, moving to a new school district, upgrading, or downsizing, summer is the perfect time to make us your residential movers.
If you are moving your home or office, you will want to find a moving company in Santa Barbara you can trust. Our family has owned Hazelwood Allied for over 41 years, and operated continuously in Santa Barbara for 98 years. We are committed to quality, customer service and client satisfaction. Our track record reflects our careful approach to packing, transportation, and storage. Take advantage of our packing supplies, moving services, or Santa Barbara storage units for your move. Here are a few tips to help make sure your summer move goes smoothly:
Consolidate: If you haven't used something in your current home, chances are you aren't going to use it in your new home. Donate it to a local charity, give it to a family member, or hold a yard sale, but only move what you are really going to need in your new location.
Compare: Talk to several Santa Barbara moving companies to find one that is capable of handling your move. You should not have to pay for an estimate. You'll also want to find a mover that will conduct an in-house survey so that your quote will be as accurate as possible. Make sure you only work with a company that is licensed and insured, or you could be asking for trouble.
Plan for Pets: Moving can be as stressful for your pets as it is for you. If you are moving across town, ask somebody to watch your pets or put them in a kennel until the move is over. If you are moving a long distance, make sure you pack plenty of supplies to keep your pet comfortable and find a quiet spot in the new home as quickly as possible.
Think About Temperatures: Since summer is likely to be the hottest time of the year, you should take care when packing household items that might spend a considerable amount of time in a hot moving van. Watch out for items that could melt, warp, or sweat.

4th of July Events in Santa Barbara
SantaBarbaraCA.com – It's always a good idea to see what John Dickson has to say on his Santa Barbara events and festivals guide, a comprehensive list of the best 4th of July events in Santa Barbara.
Live Oak Music Festival: held over July 4th weekend, this is a natural and earthy folk music event which is sure to please everyone. Described as a "medley of camping, concerts, crafts, food and drinks", it's not to be missed. For information, contact Live Oak at info@liveoakfest.org or via phone at (805) 781-3030.
Solvang 4th of July Parade – This event occurs in the city of Solvang, CA, 30 minutes north of Santa Barbara. The annual parade begins at 11am on Mission Drive in the city of Solvang and travels down Mission Drive, turns on Fourth Street and back to Copenhagen Drive. Festivities continue at Mission Santa Ines and feature food, fun music and culmintae with a fireworks display when the sun sets. The event is free to the public. For more information, see solvangusa.com
Goleta Fireworks Festival – This event occurs in the city of Goleta, CA, minutes north of Santa Barbara. This annual event is held in Girsh Park, 7050 Phelps Rd, behind Camino Real Marketplace in the city of Goleta. The festival runs 4pm-9:30pm and includes live musical entertainment. Activities for kids include inflatable jumpers, face painting and much more. Great food & beverages are a prelude to a spectacular fireworks display at 9pm. Tickets are available at the gate of the event. The festival is a family-friendly, alcohol-free event.
Puja and Piety: if you're feeling cultured this summer, you should definitely make the trip to Puja and Piety: Hindu, Jain, and Buddhist Art from the Indian Subcontinent. This South African artwork display presents physical artefacts from the past two millennia, collected from temples, festivals and roadside shrines.
New Beginnings Anger Management Classes: for many of us, July 4th is a day of reconciliation. If yours is a turbulent relationship, maybe now is the time to recognize that and take steps to improve it. This 12-week course will help guide you and strengthen your bond with family and friends between whom a void may have begun to form.
The Maltese Falcon: start the Independence Day weekend the right way by visiting this free summer cinema piece. A mixture of mystery, romance and thrill, this black and white classic is not to be missed. Check out the website for all the details on how to pay and where to go – enjoy your movie!
Sammy's wine tours is a great way to spend some quality time with friends and family over the 4th of July weekend. Santa Barbara and Santa Ynez are home to some of the best wineries in California.
Blush Restaurant Downtown: Blush will be serving up delicious food over the Independence Day weekend in Santa Barbara. Blush is a cozy restaurant and lounge that will be open from noon until 10:00 p.m. You and your guests can sit back and relax while their chefs do all the cooking.
Butterflies Alive: make the most of the summer sunshine by visiting the luscious gardens of the museum of natural history. With over 1,000 different butterflies whizzing around, this is a delightful treat for the eyes. Just show up to the museum, no booking required!
Max's Restaurant: Treat dear old dad to the best breakfast in town! For over 30 years, Max's Restaurant, located at 3514 State Street, Santa Barbara, in the Upper State St. area, has earned a reputation for the best breakfast in town.
Qui Si Bella Spa is running a 4th of July special for their day spa and massage services. Take your family and friends to the spa and reminisce while getting a mani / pedi!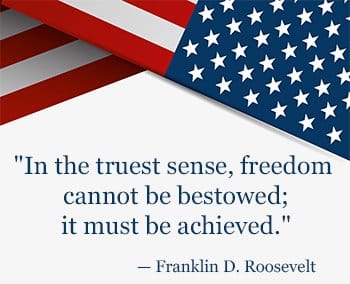 About Hazelwood Allied Moving and Storage: Hazelwood Allied Moving and Storage is one of the oldest family-owned Santa Barbara moving companies. The company offers residential moves, commercial moves, and Santa Barbara self-storage units. Visit the website at https://www.hazelwoodallied.com/home to read testimonials about the Santa Barbara movers. "Like" the Facebook page for moving and storage tips. Call 800-541-5958 for a free moving estimate or information on Santa Barbara storage units.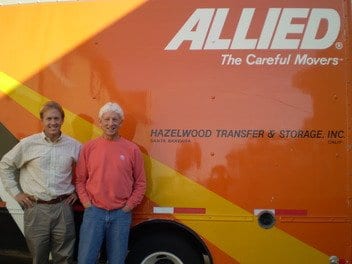 ShareThis
Comments
Aug 02, 2016  Reply Zoe
I never thought that moving into a new office was that much work until I've talked to different Santa Barbara moving companies. I'm really happy to have trusted Hazelwood Allied to do the work. No wonder they're called the Santa Barbara's careful movers! And the storage unit you suggested that I rent was really handy. Thanks!