Dear Friends
You'll Dance For Joy With These Moving Tips from Hazelwood Moving
St. Patrick's Day often signals the start of the moving season, when families and businesses begin to think about changing locations during the late spring or summer. If you are planning on moving your home or office this year, don't wait until the last minute to make your plans. Work with Hazelwood Allied Moving and Storage now and, sure and begorrah, you'll be having a smooth move when the time comes. That's why the McCann family is offering these moving tips as our St. Patrick's Day gift to you:
Look for a Moving Company You Can Trust: Whether you are moving your office furniture or precious family heirlooms look for a Santa Barbara mover you can trust. The McCann family has owned and operated Hazelwood Allied Moving and Storage for over 41 years.
Find a Mover Who Meets Your Exact Needs: Some moves are more difficult than others. This is especially true when it comes to moving a senior citizen. Casey McCann is a Certified Relocation & Transition Specialist.
Insist on Havomg an In-House Survey: Don't just make a few phone calls to local moving companies in Santa Barbara to ask for rates. Look for a company that will come to your home and perform a thorough assessment of your moving needs. When you request moving quotes from Hazelwood, we have a professional move coordinator come to your home and provide you with a written estimate for any transportation needs.
Consider Storage Needs: If you are moving an office or are moving into a home that is not quite ready, you might need to store your belongings on a temporary basis. Look for a moving company that can coordinate your moving and storage needs. Our McCann Mini Storage has over 400 units ranging in size from 5X6 to 20X20.
Hazelwood Allied Moving and Storage is Santa Barbara's careful movers. We are one of the oldest family-owned businesses in the Tri-County area, and our impeccable track record speaks for itself. We are proud that our neighbors and friends in Santa Barbara, Montecito, Hope Ranch, Goleta, Santa Ynez, Solvang, San Luis Obispo, Ojai, Ventura, Camarillo, Thousand Oaks and Los Angeles trust us to meet their professional moving and storage needs.
When it comes to your move, we believe you'll love everything Hazelwood Allied has to offer.  Happy St. Patrick's Day from the McCann family to yours!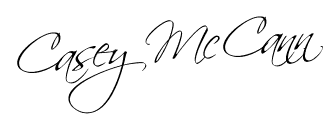 p.s. Do you love our service?  Well, don't be keep us a secret!  
Tell a friend about us
. We love your referrals. If you know anyone in need of careful moving services, your personal referrals will receive outstanding service from our team.  Remember to 
LIKE us on Facebook
 for specials and helpful tips.
About Hazelwood Moving and Storage – Customers refer to Hazelwood Allied Moving and Storage as one of the most professional self-storage and moving companies Santa Barbara has to offer. Santa Barbara businesses and home owners rely on the full-service relocation company to handle everything from family heirlooms to rugged business equipment. Owned by the McCann family for over 41 years, the nationwide movers maintain a commitment to quality and customer service. When using these quality movers Santa Barbara customers can sit back and let Hazelwood carry the load. Visit the website and Facebook page or call 800-541-5958 for more information or to schedule a complimentary move analysis.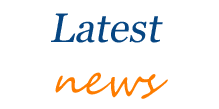 Contact Us
Customer Service:  (800) 541-5958
Fax: 805-963-4493
Address: 1222 Cravens Lane, Carpinteria, CA 93013
Comments