Moving this summer? Follow these helpful moving tips!
It's summertime and the temperatures are moving up. So are stress levels as people try to organize everything they need to do to move. The American Moving and Storage Association estimated that between 11 and 13% of all moves take place during the summer. At Hazelwood Allied Moving and Storage we want your moves to be successful year-round, but our Santa Barbara moving company does have a few hot tips that can make your summer move a lot easier:
Keep Important Documents Separate: You may need to register your children in school as soon as you get to your new destination. Make sure that you keep copies of your children's school and medical records easily available.
Don't Try to Move Frozen Foods: Unless you are moving right around the corner, it can be difficult and even dangerous to try to move frozen foods in a cooler. It's easier and safer to try to eat everything, or give it away before the move.
Think About the Temperature: You don't want to have to do your heaviest lifting during the hottest part of the day. Plan to pack and unpack at night or early in the morning.
Make Sure the Utilities are On: If your new home has air conditioning, you will certainly want to use it while moving any furniture. Contact the utility company in your new location and make sure the electric is on so you can keep cool and get the refrigerator running to store some refreshments.
Think About How Hot the Inside of the Moving Van Gets: The inside of a moving van can get pretty hot. This particularly applies to customers who are moving in California during the summer. Candles can melt, and CDs or DVDs can warp. Cover leather furniture with a pad instead of wrapping it in plastic. Think about what else could melt or become damaged inside a hot container.
The easiest way to avoid stress during a summer move is by hiring the professional movers of Hazelwood Allied. We work hard so you don't have to. We are a full service relocation company that provideslocal, national and international moves for residential and commercial clients. Request a free moving estimate, then relax while we carry the load.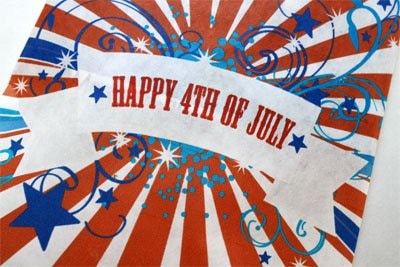 The McCann family wishes you a safe and happy 4th of July!
About Hazelwood Moving and Storage – Customers refer to Hazelwood Allied Moving and Storage as one of the most professional self-storage and moving companies Santa Barbara has to offer. Santa Barbara businesses and home owners rely on the full-service relocation company to handle everything from family heirlooms to rugged business equipment. Owned by the McCann family for over 41 years, the nationwide movers maintain a commitment to quality and customer service. When using these quality movers Santa Barbara customers can sit back and let Hazelwood carry the load. Visit the websiteand Facebook page or call 800-541-5958 for more information or to schedule a complimentary move analysis.
Comments