Consider These Tips For Keeping Your Belongings Safe
Every college student loves winter break. Even if you aren't ready to go home and see your parents for the first time since you left for school, it's still a chance to relax after finals and get away from your professors. With winter break right around the corner, Hazelwood Allied would like to wish all of our customers a safe and happy holiday season.
As great as it is to head home for the holidays, it's also important that you ensure that your personal belongings back at school are safe as well. We all like to believe that other people who live in our dorm will be truthful, and that roommates will not damage our belongings, but this may not be the case if you are gone for a long period of time.
There are few things that are more frustrating than coming back from a rejuvenating winter break, only to realize that your personal belongings have been ruined or stolen. In order to prevent any of these things from happening, here are some tips to consider as you get ready for winter break. Keep in mind to prepare early, as this will limit the amount of shuffling around you have to do on the last day of finals.
Only Tell People You Trust
The first thing to consider before you head home for the holidays is only telling people that you trust. Granted, if everyone on your dorm floor is leaving for the holidays, then it may be difficult to try and keep it quiet that you have also left. However, you can still inform your resident assistant of when you are leaving and when you should be back.
If you live outside of the dorms, then consider telling the neighbors that you trust regarding how long you'll be gone. They can keep an eye on your home and also look out for any suspicious activity.
Lock Your Home
You can never be too safe when it comes to protecting your home while you are gone. If you live off campus, be sure that you lock your house before heading to your parents for the holidays. If you live in the dorms, then be sure that your room is safely secured. This also includes if you share an adjoining suite with other people, as you never know how secure they will have their room. The more secure that you make your home or dorm, the less likely it is that something bad will happen.
Store Your Items
It's also not uncommon for people to move out of their current home at the end of the semester, but they typically may not be able to move in until the next school year begins. When this happens, you may want to consider options for self storage in Santa Barbara. With storage units in Santa Barbara, you can keep your personal belongings safe and in a controlled environment. In addition, Santa Barbara storage units provide extra security to keep your items safe.
Even if you don't have a ton of items, you may still want to consider Santa Barbara self storage options. In most cases, you'll be able to find something that is a size that accommodates to the necessities that you have.
Adjust The Temperature At Your Home Or Office
Before you close and lock the door behind you as you take off for the winter break, it's also important that you manage the temperature at your home or office. If you are someone who works on campus, you may want to also consider office storage in Santa Barbara. It is here that you can keep your office belongings, including books, teaching supplies, and anything else that you may have.
If you fail to keep the temperature at a modest level as you leave for the holidays, then your house may sustain damage due to colder temperatures outside.
Get Help
If you simply have too much stuff to take care of on your own, consider hiring a moving company in Santa Barbara. You may want to consider Santa Barbara moving companies if you have too many items to move on your own, or if you are planning a bigger move even after fall break. Another benefit of a moving company in Santa Barbara is that they may also have storage unit options available.
With the help of a moving company that also offers storage units in Santa Barbara, you'll be able to get assistance with your personal belongings and make sure that they are safe all in one.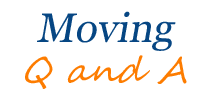 Q: What should I look for with a Santa Barbara moving company?
A: When it comes to your personal belongings, you deserve the best.  Therefore, make sure that you are working with a reliable company that looks safe, and that also shows you the respect you need and deserve during your experience looking for Santa Barbara movers.
Q: Aren't moving companies in Santa Barbara too expensive for a college student's budget?
A: You might just be surprised to find out how affordable moving options are for your belongings. Furthermore, keep in mind that a bit of an investment into storage in Santa Barbara could mean keeping all of your personal belongings safe.
After you've finished up with your move, be sure to take a look at some of these other great events in the Santa Barbara area this holiday season. We love all of the local events that are going on during this time of year. Here are some of our favorites that you should take a look at.
Thanksgiving 4 Miler:  Thanksgiving Day, November 27. Team up with family and friends for a great holiday start. Run Santa Barbara presents Santa Barbara's flattest and fastest four-miler. Registration begins at 7:30 a.m. in the Thunderbird Open Space, pocket park on Walnut. First three hundred on-line registrations get a free event shirt. Race begins at 9:00 a.m. on Hollister near the Magnolia Shopping Center. Prizes and gifts available. You'll work up an appetite for Thanksgiving dinner at Blush!
Thanksgiving Day Pumpkin Smash: Thanksgiving Day, November 27. Have a smashing good time at the Santa Barbara Zoo's annual Thanksgiving Day Pumpkin Smash from 10:00 a.m. – 3:00 p.m. Elephants, gorillas, and other animals will get tasty pumpkins to play with and eat on Thanksgiving Day. Cost is free with Zoo admission. Should be fun to watch, but we think our chefs have better ways to use a pumpkin!
Blush Restaurant + Lounge: Thanksgiving Day, November 27. Let Blush do all the cooking for Thanksgiving this year. They will be open Thanksgiving Day from noon until 10:00 p.m. Chef Brandon Worrell and his staff will create an amazing combination of California cuisine and traditional favorites for your holiday dining pleasure.
Art To Zoo Exhibit: November 26th – Take your family to the Art To Zoo exhibit at the Santa Barbara Museum Of Art. This is something your entire family will enjoy, as both an educational and entertaining experience.
Hazelwood Moving & Storage is the Santa Barbara moving and storage company that you can trust. We know just how important your personal belongings are, which is why we've been keeping them safe for nearly 100 years. To learn more about us, follow us on Twitter @HazelwoodAllied, or Like us on Facebook at https://www.facebook.com/SantaBarbaraMovers
From all of us at Hazelwood Allied, we would like to wish you a safe and happy Thanksgiving this year.
p.s. Do you love our service? Well, don't be keep us a secret! Tell a friend about us. We love your referrals. If you know anyone in need of careful moving services, your personal referrals will receive outstanding service from our team. Remember to LIKE us on Facebook for specials and helpful tips.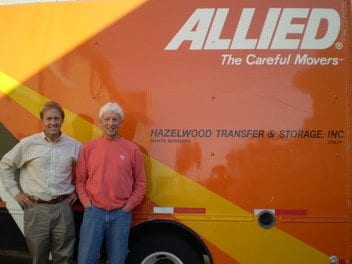 Contact Us
Customer Service: (800) 541-5958Fax: 805-963-4493Address: 1222 Cravens Lane, Carpinteria, CA 93013
About Hazelwood Moving and Storage – Customers refer to Hazelwood Allied Moving and Storage as one of the most professional self-storage and moving companies Santa Barbara has to offer. Santa Barbara businesses and home owners rely on the full-service relocation company to handle everything from family heirlooms to rugged business equipment. Owned by the McCann family for over 41 years, the nationwide movers maintain a commitment to quality and customer service. When using these quality movers Santa Barbara customers can sit back and let Hazelwood carry the load. Visit the website and Facebook page or call 800-541-5958 for more information or to schedule a complimentary move analysis.ShareThis
Comments
Jan 15, 2015 Reply Chris
Before anyone goes packing for a vacation, especially if you'll be out for a while, one of the things that are often overlooked is the safety of the belongings that you leave behind. These are great tips here. One thing about owning a lot of stuffs is that you might not be aware that you have already lost a thing or two, until you need the item stolen. So if you are sharing a room or house with others, the best option is to consider self storage in Santa Barbara.