Dear Friends,
Our team here at Hazelwood Allied would like to take the time to wish you a happy holiday season and we hope that your family is safe as you bring in the New Year. As the kids get ready to go on winter vacation, it's normal for families to use this time at the end of the year to go on a family trip to visit their loved ones. We love being part of a Santa Barbara community that is continually ranked as one of the safest places to live in California. However, you can never be too safe when it comes to keeping your personal possessions safe. That's why if you are going on vacation for the holidays, you may wish to consider utilizing secured storage units. Not only will you ensure that your items are safe, but climate-controlled storage rooms will keep your antiques and other high-class items in the condition that they need to be in.
There is nothing more frustrating than coming home from a wonderful vacation to see that your home has been broken into and your personal items have been stolen. To keep your home safe during your holiday season, here are some tips to consider.
1. Only Tell People You Trust
When you go on vacation for an extended period of time, it's not a bad idea for you to consider stopping your mail service or newspaper delivery each day. If you fail to do this, then it will be an obvious sign that no one is home when your mail or news starts stacking up outside. However, if you do not want to stop your services, then it may be better that you tell a neighbor that you are leaving for a few days on vacation. If you tell a neighbor or two, with the hopes that they'll look over your home and ensure that it's safe, then be sure that you only tell people that you trust. The fewer people that know about your home being vacant for multiple days at a time, the safer your home will be.
2. Lock Your Doors
One of the easiest things that you can do before you head on vacation is make sure that all of your doors are locked and that your home is safely secured. Many people forget that they leave a backdoor unlocked throughout most of the year as an emergency way to get inside in the event that they lock themselves out. When a door is left unlocked, it may turn into an easy way for intruders to get inside your home while you are on vacation. To ensure that this doesn't happen, take the time before your family vacation to go around and check to see that each door is properly locked and secured.
3. Store Your Items
Sometimes your home may not be safe no matter how much security you put into it. That's why it's often a good idea to consider storage units in Santa Barbara. With professional self storage in Santa Barbara options, you'll have around-the-clock monitoring of your personal belongings. The added security that comes from Santa Barbara storage units might just be enough emotional relief to help you enjoy your vacation.  The great news about many Santa Barbara self storage options is that you don't need to store all of your personal belongings while you are on vacation. Instead, you can safely store only your most prized possessions like antiques, jewelry, and other valuable personal belongings.
4. Adjust The Temperature At Your Home Or Office
If you've forgotten to adjust the temperature at your home or office before you head out on holiday break, then you might come home to high utility bills or even more serious problems. In the event that the plumbing in your home or office gets too cold, the pipes could burst.  Problems with your plumbing could then lead to flooding and other issues that might make for a troublesome New Year when you return from vacation. If it's too late and you are returning to a plumbing catastrophe, you can use personal and office storage in Santa Barbara to store your belongings as you have the plumbing repaired.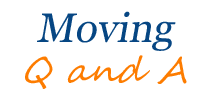 Q: How do I know that I'm hiring a reliable Santa Barbara moving company?
A: You may wish to consider reading the testimonials of a moving and storage company.  Always do the proper due diligence when hiring moving companies.
Q: Is it worth investing in a Santa Barbara self storage company just to move my things during the holidays?
A: You might think that it's not worth it to invest in a self storage company just for a holiday vacation, but think of the repercussions that can happen if you don't. If you own personal belongings worth thousands of dollars, or even items that are personally priceless, it may be impossible to replace them.
Here are some great Christmas and holiday events to check out in Santa Barbara this month.
Cachuma Lake Eagle Cruises – End the year right with one of these romantic cruises. It's only two hours, so you and your significant other can still be in home to tuck the kids in for bed. This event is on December 28th, with multiple different times slots to choose from.
Santa Barbara Holiday Wine Tours: Santa Barbara and Santa Ynez are home to some of the best wineries. Consider one of the Holiday wine tour packages offered by Sammy's Limousines and Tours. They have knowledgeable wine tour guides and will take you on a private tour to the vineyards of your choice.
Blush Restaurant + Lounge: Christmas Dinner, December 24 & 25. Let Blush do all the cooking for Christmas this year. They will be open Christmas Day from noon until 10:00 p.m. Chef Brandon Worrell and his staff will create an amazing combination of California cuisine and traditional favorites for your holiday dining pleasure.

Hazelwood Allied Moving and Storage was awarded the 2014 Hunger Fighting Hero Award from Move for Hunger Food Drive for contributing boxes to hold the donations and transporting them to the Foodbank location. Santa Barbara Community College students helped organizing the food drive on campus. Collections were donated to the Foodbank of Santa Barbara County.
"We're thankful we have the resources to assist in the carriage and transport of the donations these students are able to collect. Feeling helplessly hungry is a painful experience to endure, and we're glad our contributions made an impact" said Casey McCann, co-owner of Hazelwood Allied.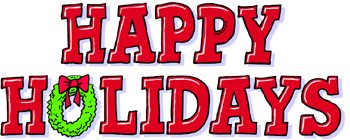 From all of us at Hazelwood Allied, we would like to wish you a safe and happy holiday season this year.
p.s. Do you love our service?  Well, don't be keep us a secret!  Tell a friend about us. We love your referrals. If you know anyone in need of careful moving services, your personal referrals will receive outstanding service from our team.  Remember to LIKE us on Facebook for specials and helpful tips.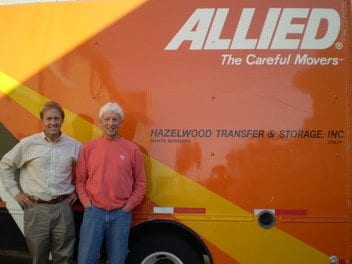 Contact Us
Customer Service: (800) 541-5958Fax: 805-963-4493Address: 1222 Cravens Lane, Carpinteria, CA 93013
About Hazelwood Moving and Storage – Customers refer to Hazelwood Allied Moving and Storage as one of the most professional self-storage and moving companies Santa Barbara has to offer. Santa Barbara businesses and home owners rely on the full-service relocation company to handle everything from family heirlooms to rugged business equipment. Owned by the McCann family for over 41 years, the nationwide movers maintain a commitment to quality and customer service. When using these quality movers Santa Barbara customers can sit back and let Hazelwood carry the load. Visit the website and Facebook page or call 800-541-5958 for more information or to schedule a complimentary move analysis.ShareThis
Comments
Dec 28, 2014 Reply Nathan Young
I agree that it really is devastating seeing your home broken into by thieves after a relaxing vacation. These tips serve as reminder to all of us, not just to those going out of town. This thoughtful article from a moving company in Santa Barbara should be read by homeowners and shared to all members of the family.