Dear Friends,
For over 97 years, it has been our pleasure to serve and be a part of the Santa Barbara community and surrounding areas. We think of you not just as customers, but as friends.
We are grateful to our clients for their support over the years and for making us one of the top moving and storage companies in Santa Barbara. We would also like to express our gratitude to our support staff and drivers for their commitment to providing you with an efficient and worry-free moving experience.
Moving is disruptive at the best of times, a move that coincides with the holidays can bring moving stress to a whole new level. Taking the following precautions can help to take the sting out of a holiday move. Let Hazelwood Moving and Storage provide you with the assistance you need to have a successful move AND a happy holiday!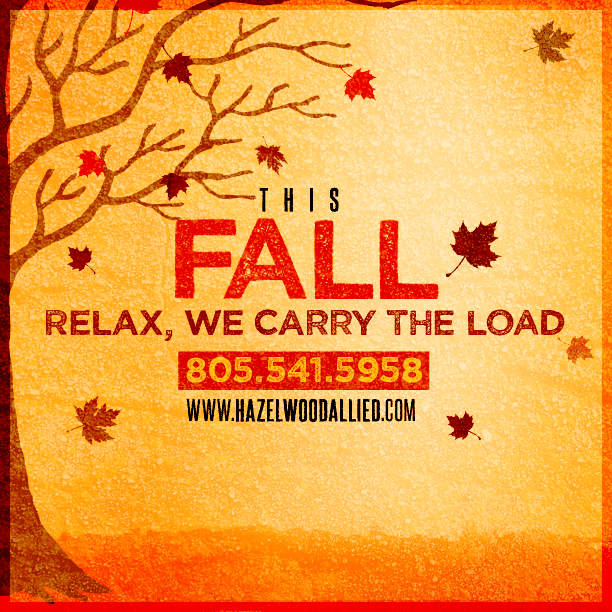 How To Survive a Holiday Move
Have a plan: Don't just take things as they come; you need to have a plan. Prepare a schedule in advance and make sure you stick to it. Remember to include holiday activities; by relegating time for celebrating and moving you can ensure that you have the opportunity for both.
Adapt: You may have to accept that not all traditions will be able to be kept during a move. It may be necessary to roll with the punches and replace or transform some holiday activities.
Minimize: Reduce the scale of your holiday celebrations and omit some of the more time-consuming and stress-inducing traditions. Consider eating dinner out or joining friends or family for their meal.
Prioritize: Pack away your less-used items and leave essentials until the end. You want to make sure your home is still livable over the holidays. Keep in mind that it's okay to leave out your decorations. Your house can be festive for the holidays, even during a move!
Delegate: Don't attempt to do it all yourself, you'll only wind up ruining your move and your holidays. Accept the generous offers of family and friends, many hands make light work!
Leave it to the professionals: Let us take care of your move so you can relax and enjoy your holidays. Hazelwood will pack your belongings for you, leaving you free to celebrate.We also provide all moving materials such as packing tape, packing paper and boxes of all sizes, Another great option to consider is the rental of a storage unit to reduce clutter and stress.
Don't forget to celebrate: Keep your holiday spirits high. Take the time to visit with loved ones and enjoy the beauty of the holiday season.
Make Hazelwood your holiday moving experts; we pack, we shop, we store, we save you precious time so you can enjoy the holiday festivities.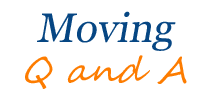 Q: What are your moving credentials?
A: Hazelwood Allied is certified with the American Moving and Storage Association as well as having a Senior Move certification with the CRTS(Certified Relocation & Transition Specialist). We are also extremely proud of our consistent A+ rating with the Better Business Bureau.
Q: Do you only service the Santa Barbara area?
A: We provide moving services for residential and commercial clients locally, nationally and internationally.
Q: Can you accommodate special requests?
A: Hazelwood offers specialized moving services to safely and securely transport items of high value and a delicate nature such as pianos, art collections and antiques.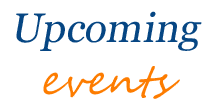 ArtSEE: November 22-30 in the Faulkner Gallery at the Santa Barbara Central Library. ArtSEE is a fundraiser art exhibit and sale to benefit SEE International, a non-profit organization where volunteer eye surgeons work to restore sight to disadvantaged blind individuals worldwide. The exhibition features original and affordable works by Abstract Art Collective members, plus additional artwork juried and curated by Dug Uyesaka.
Thanksgiving Day Pumpkin Smash: November 26, 10am-3:30pm at the Santa Barbara Zoo. Get out of the house and come to the Zoo for a smashin' good time!
Coming in December – 30th Annual Santa Barbara Parade of Lights: "A Red, White & Blue Holiday" in tribute to our local veterans. The event starts with fun for the entire family at Santa's Village on the City Pier in Santa Barbara Harbor. The annual boat parade begins at 5:30 p.m. with about 25 boats motoring, sailing, and paddling the Santa Barbara Coastline. The event culminates with a 5-7 minute fireworks display at approximately 7 p.m.
Family Time @ the JCC: Friday, November 27, 10:30am at the Bronfman Family Jewish Community Center. Join us for story time, arts and crafts, music, or dance. Share challah with your friends. Different family-friendly activities each week! All ages welcome. Free!
35th Annual Holiday Faire: Saturday, November 28, 10am-3pm at Carpinteria Valley Museum of History. Fine handicrafts from 85 artisans are showcased – from paintings, photography, ceramics, and fine jewelry to stained glass, woodworking, garden art, Christmas décor and children's gifts can be found at this truly unique hand-crafted gift-shopping opportunity. Visitors will also enjoy hot foods, baked goods, live bluegrass and folk music, face-painting and photos with Santa Claus! Admission is free.
Sammy's wine tours are the perfect choice for a great wine tasting trip this Thanksgiving. Santa Barbara and Santa Ynez are home to some of the best wineries in California.
Blush Thanksgiving Dinner Downtown: This year why not try something different and have a Blush Thanksgiving? Blush is a cozy restaurant and lounge that will be open on Thanksgiving from noon until 10:00 p.m. You and your guests can sit back and relax while their chefs do all the cooking.
Max's Restaurant: Treat your Thanksgiving guests to the best breakfast in town! For over 30 years, Max's Restaurant, located at 3514 State Street, Santa Barbara, in the Upper State St. area, has earned a reputation for the best breakfast in town.
Happy Thanksgiving from Santa Barbara's careful movers!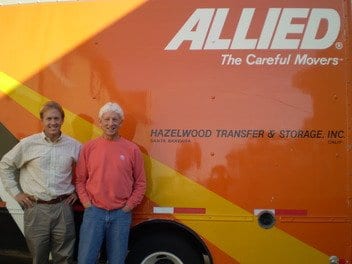 John and Casey McCann
About Hazelwood Allied Moving and Storage: Hazelwood Allied Moving and Storage is one of the oldest family-owned Santa Barbara moving companies. It has everything needed for local, national, and international moves, and manages both residential moves and commercial moves. Its affiliate, McCann Mini Storage, provides storage units in Santa Barbara. Visit the website at https://www.hazelwoodallied.com and "Like" the Facebook page for moving and storage tips. Call 800-541-5958 for a free moving estimate or information on Santa Barbara storage units.