Dear Friends,
It's been another year and it's time to celebrate the patriarchs of our families that keep us all going throughout the year. At this time of year we would like to take a moment to honor the hard working fathers out there. This includes: Brothers, Husbands, and all other father-like figures.
Here at Hazelwood Allied we value the impact that fathers have on our lives. We're a family owned company that believes in upholding strong family values. Fathers teach the value of hard work, which is definitely something that we believe in here. We also have some very hard working fathers here on the Hazelwood Allied team.
Happy Father's Day guys!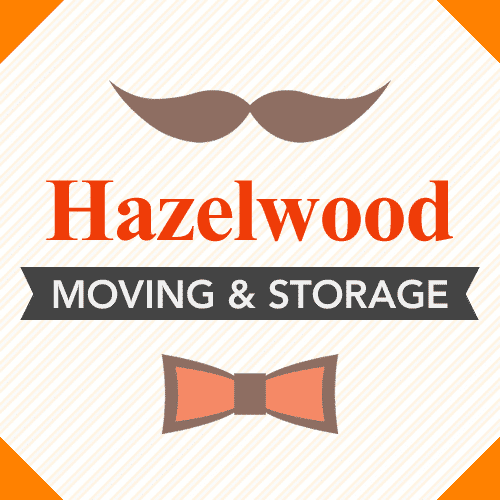 When it comes to dependability, and trust you can also count on the Allied family to help to meet your families moving and storage needs. Our family been operating in the Santa Barbara area for the past 41 years. We understand that moving and making changes can be tough and we make it our business to make these things as easy as possible for you so that you can get back to the business of everyday life.
Whether it's personal or for business we have you covered for all of your moving and storage needs. Our drivers are top-rated and have been with Hazelwood for an average of 15 years or more. Our entire team is dedicated to providing reliable and hassle free service. A lot of our drivers are fathers too so they know the value of protecting your family's belongings and moving them safely.
Hazelwood Allied is a Full-Service Relocation Company that provides Local, National, and International moving and storage services to residential and commercial clients in the Santa Barbara area and beyond. You can rely on us to provide top-tier services in the areas of:
Local Moves Around the Santa Barbara Area
Packing Services
Long-Term Storage/Short-Term Storage
National Moves
Office/Industrial Moves
International Moves
http://www.casadorinda.org has been deemed by some in the Santa Barbara moving and self-storage community as: "The Careful Movers." We understand that moving and relocating can be a stressful time for you and your family so we work hard to assure you a smooth transition from beginning to end. We take the same time and care with your belongings that we would take with our own. The last thing that anyone needs during a time of transition is another headache. We make the process as easy as we can for you and your family.
We know the importance and dedication that it takes to maintain a happy home, family, and business. That's why here at Hazelwood we incorporate family values into our business practices which allows for us to provide top-notch service and has earned us an A+ rating from the Better Business Bureau.
Did you know that Hazelwood Allied is Senior Move Certified through the CRTS, and regularly helps local Santa Barbara seniors with moving services.
Consider Hazelwood Allied for your next move. Personal, Business, or otherwise. Our family has your family covered. Don't take unnecessary risks by hiring a less experienced and professional company. Contact Hazelwood Allied for a free estimate or give us a call at 800.541.5958.
Sincerely,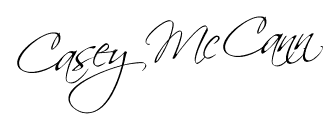 Casey McCann
Phone: 805-963-4493
Email: casey@hazelwoodallied.com
 

June Events in Santa Barbara: As an additional Santa Barbara area community resource for you and your family we've included some local events happening in the area that you may be interested in. Enjoy!
Father's Day Campout at the Arroyo Hondo Preserve: Bring the whole family to celebrate Father's Day and pitch your tent in the Hollister Family Meadow. Enjoy BBQ, live music, campfires, s'mores and star gazing. There are also optional kids activities, a bird of prey educational hour, morning yoga and a guided nature walk. (June 17th at 12:00 pm to June 18th at 12:00 pm, Arroyo Hondo Preserve, Santa Barbara, CA United States, $100 per adult and $50 per child, Call (805) 966-4520)
1st Thursday Event: Galleries and other art-related venues offer free admission to arts events in a fun and social environment. These include art openings, live music, artists' receptions, lectures, wine tastings and hands-on activities. (Thursday June 1st from 5 to 8 pm, Downtown Santa Barbara, Call (805) 962-2098)
Syncopation: Ensemble Theatre Company teams up with State Street Ballet to present Syncopation, a play written by Allan Knee, who also wrote Little Women. This is a romantic play set in the 1910's, and is a fascinating blend of theatre and dance. (Runs June 8th to 25th, 33 West Victoria Street, Santa Barbara, CA 93101, Tickets $35-$70, Call (805) 965-5400)
Ali Wong Comedy Event: Ali Wong is coming to Santa Barbara! Ali Wong is a stand-up comedian, writer and actress. She currently co-stars in ABC's comedy "American Housewife" and is a writer on ABC's "Fresh Off The Boat". She also has a Netflix stand-up Special titled "Ali Wong: Baby Cobra", which she recorded while 7 months pregnant. (Saturday June 3rd at 7:00 and 9:30 pm, 1214 State St., Santa Barbara, CA 93101, Tickets are $39.50-$59.75, Call (805) 899-2222)
Santa Barbara Farmers Market: Head on down to Santa Barbara's Farmer Market to purchase a variety of items, all made and grown locally. Music and entertainment create a positive environment for you to enjoy while you shop and socialize. (Sundays from 10:00 am to 2:00 pm at Camino Real Marketplace, Storke Rd. & Hollister Ave. in Goleta, Tuesdays from 4:00 to 7:30 pm on Lower State St. in Downtown Santa Barbara, Fridays from 8:00 to 11:15 am at the Coast Village Road Shops in Montecito and Saturdays from 8:30 am to 1:00 pm on Santa Barbara St. & Cota St. in Downtown Santa Barbara. Free admission. Call (805) 962-5354)
43rd Annual Summer Solstice Celebration: This year's theme is "Celebrating Unity". Bring the whole family and enjoy live music, delicious food and beverages, art and much more! Don't miss the parade on State and Cota Street that begins on Saturday at 12:00 pm.   (June 23rd to 25th, in Alameda Park, Santa Barbara, CA, Call (805) 965-3396)
Santa Barbara Wine & Food Festival: This annual festival will take place June 24th along the banks of Mission Creek at the Santa Barbara Museum of Natural History. You can mingle with winemakers, chefs and bakers while enjoying the best of Central Coast wine and food. VIP ticket includes 1-hour early access to festival and a private lounge with special appetizers and wine. (June 24th from 3:00 to 6:00 pm, 2559 Puesta Del Sol Road, Santa Barbara, CA 93105, Members: $75 for regular ticket, $125 for VIP, Non-Members: $100 for regular ticket, $150 for VIP)
Amazing Scavenger Hunt in Santa Barbara: Turn Santa Barbara into a giant game board this summer with this fun Scavenger Hunt adventure. Combine the excitement of the Amazing Race with an exploration of the waterfront and city. Guided from any smart phone, your team will make their way among well known and overlooked gems of the city, solving clues and completing challenges while learning local history and having fun. Save 20% on a group of 2-5 people with code SBEVENT! (Daily from June 17th through the end of July, 1 Garden Street, Santa Barbara, CA 93101, Call (805) 603-5620)
Riverbench Vineyard & Winery – Offering 50% off wine tasting, bring Dad to a Father's Day Wine Tasting on Sunday June 18th 11:00 am – 5:30 pm PDT.
Luxury Spa Packages For Dad's at Qui Si Bella: Qui Si Bella is running a Father's Day special for their day spa and massage services.
Santa Barbara Comedy Show: Laughter is the best medicine!  Max's Restaurant has a comedy show every Saturday.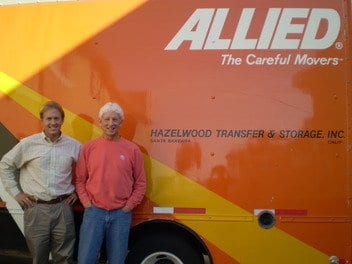 About Hazelwood Allied Moving and Storage: Hazelwood Allied Moving and Storage is one of the oldest family-owned Santa Barbara moving companies. It has everything needed for local, national, and international moves, and manages both residential moves and commercial moves. Its affiliate, McCann Mini Storage, provides storage units in Santa Barbara. Visit the website at http://www.hazelwoodallied.com to read testimonials about the Santa Barbara movers. "Like" the Facebook page for moving and storage tips. Call 800-541-5958 for a free moving estimate or information on Santa Barbara storage units.
Comments