Dear Readers,
Springtime is here!
Remember that spring cleaning you were going to do?
Maybe it's time to take action, and clear out your home of all that excess clutter and off load into one of our Santa Barbara storage units?
Starting is always the hardest part, but remember, help is always available from our team at Hazelwood Moving & Storage. Give us a call at 805-963-4493 if you need high-quality moving and storage services.
A "different" kind of Mother's Day gift
Score points with Mom for being "different"! Gift her one of our Santa Barbara storage units. Do something eggs-tra special for your mother this Mother's Day on May 12th! What better way of expressing your love and appreciate than giving her the peace of mind that her things are safely stored away. Order today and mark the Mother's Day gift off your "to-do" list! Order by calling (800) 541-5958

Santa Barbara Earth Day Festival
April 22nd, 2019 is Earth Day! If you are thankful for the Earth or need a great reason to get outside, join us as we work together to raise awareness about protecting our planet. Take one step now and join us at Santa Barbara Earth Day at Alameda Park on April 26th.
We're celebrating 100 years as your local Santa Barbara moving company. We are happy to help our customers have a safe move wherever they go.
Have a Wonderful Easter everyone!
Casey McCann & Team
Phone: 805-963-4493
Email: casey@hazelwoodallied.com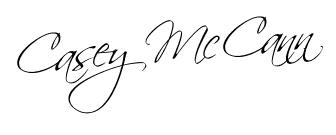 p.s. As you know, businesses today thrive as a result of the reviews they receive from customers. If you're feeling in the mood, rate us on Google or YELP or Facebook, every rating helps! Many of you have been fantastic in showing your support and it's truly appreciated.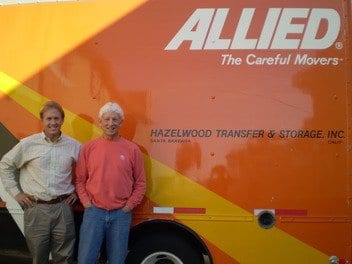 About Hazelwood Allied Moving and Storage:Servicing Santa Barbara, Montecito, Hope Ranch, Goleta, Santa Ynez, Solvang, San Luis Obispo, Ojai, Ventura, Camarillo, Thousand Oaks and Los Angeles, Hazelwood Allied is one of the oldest family-owned businesses in the Tri-County areas. Known as "The Careful Movers," our Santa Barbara moving company has everything needed for residential moves and commercial moves, along with a full range of Santa Barbara storage units. Visit the website at https://www.hazelwoodallied.com to read testimonials about our Santa Barbara movers. "Like" our Facebook page for moving and storage tips. Call 800-541-5958 for a free moving estimate.